CodaBox introduces free collaboration platform for accounting firms and SMEs
BookMate aims to accelerate digital accounting for Belgian businesses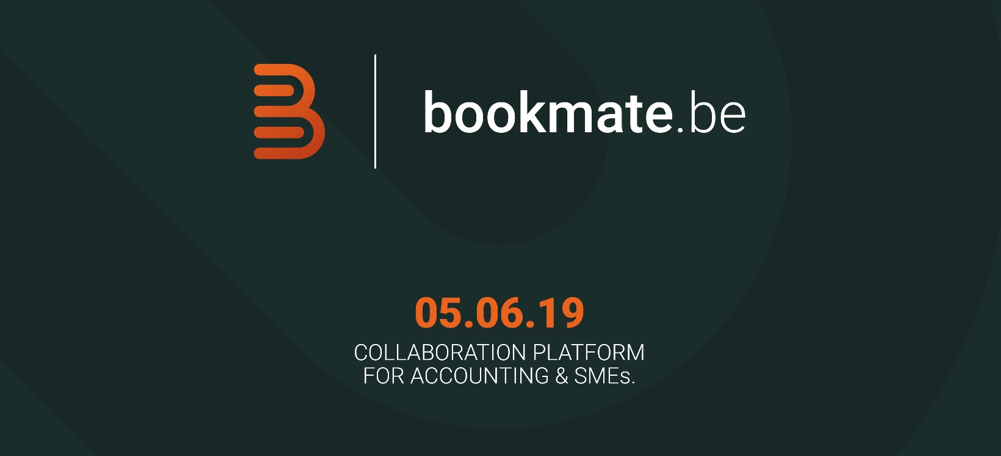 Brussels, 5 June, 2019 – CodaBox – part of Isabel Group – launches a free online collaboration platform for accounting firms and their SME customers. The new solution, called BookMate, provides a portal where users receive invoices regardless of format or distribution channel. BookMate brings e-invoicing within reach of any SME regardless of size or technology, enables digital collaboration for every accounting firm, and accelerates the adoption of digital accounting in Belgium.
Marie Costers, Managing Director of CodaBox: "Belgium can do better when it comes to digital accounting. About 45% of B2B purchase invoices are still on paper. By launching a free collaboration platform, we lower the threshold for digital accounting, enable every business to receive e-invoices and contribute to the Digicrowd objective of initiating e-invoicing for 100 000 companies by the end of 2019."
What is BookMate?
BookMate is a portal where business users can centralize all their accounting related documents, in particular inbound invoices and receipts. As part of the Digicrowd, BookMate automatically checks all available digital channels for documents and collects them on behalf of the user. Documents can be in any format (pdf, paper or xml) and arrive via any channel, such as PEPPOL, Zoomit, Dropbox or email. BookMate users can choose to share these documents with their accountant while keeping a clear overview on their administration. BookMate archives all business documents for at least 7 years.
Accounting firms can have multiple clients in their BookMate portal. Instead of receiving documents via a diverse range of channels and formats at the end of every quarter, they now have a continuous flow of documents in one place, ready to be booked. BookMate is an open platform, which works together with every accounting software package and integrates with a variety of invoicing tools.
BookMate comes with a free mobile app that lets users take a picture of any relevant document.
Free and easy-to-use
BookMate is free of charge for both accounting firms and their SME clients. The platform offers a defined set of features in order to familiarize accounting firms and their clients with digital collaboration and online accounting. Once they are ready to use more advanced features (such as bidirectional integration with their accounting software and automatic invoice recognition) they can upgrade to a solution such as ClearFacts.
BookMate is available in any mobile app store and on www.bookmate.be as of June 5, 2019.Since the pilot phase in March 2019, 10  accounting firms and 500  SMEs have started using the solution.